Reelfoot Lake Duck Hunting 2014-15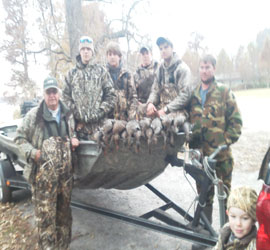 A lot of birds on the lake for opening weekend mostly gadwall and a few mallards. One of my open water blinds killed canvasbacks and readheads this weekend.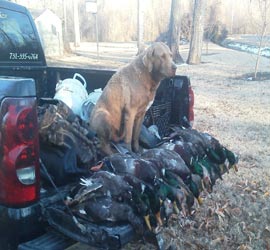 There is more seed moss and coon tail on the lake than I have seen in a long time. Should hold a lot of ducks for us this year.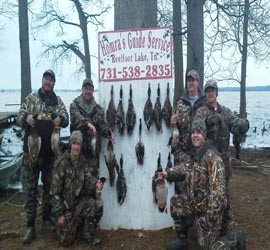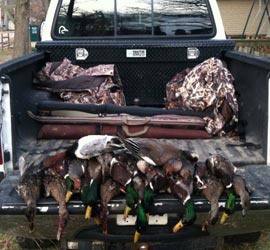 Homra's Guide Service on Reelfoot Lake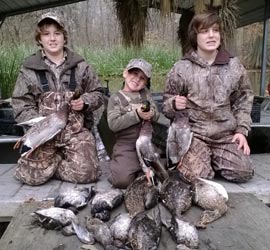 Logan, Carson, and Hayden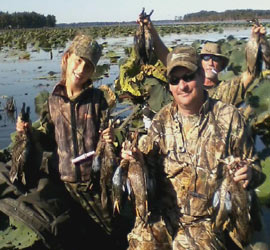 Early Duck Season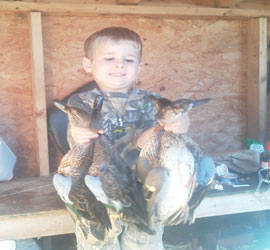 Homra's Guide Service reported several good hunts and limit out days last season. Give them a call to reserve your 2014-15 duck hunt.
731-335-0764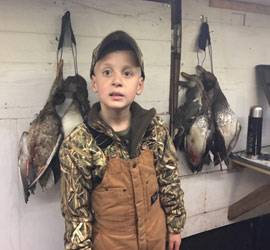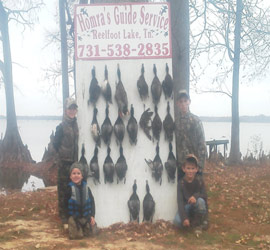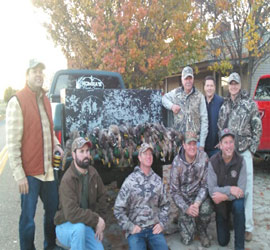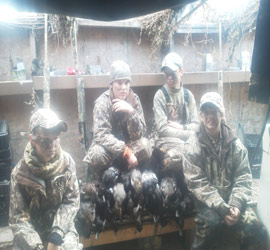 ___________________________________
Reelfoot Lake Duck Hunting
Homra's Guide Service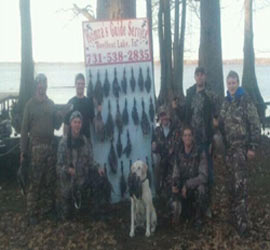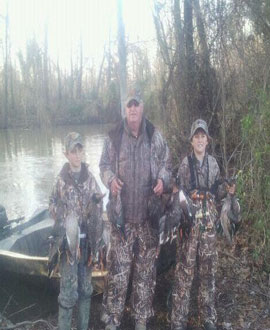 Gail, Logan and Jake limited out with
Homra Guide Service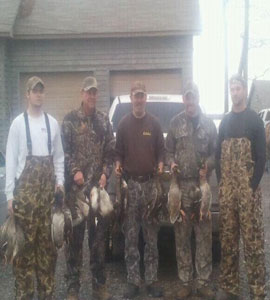 Another Great hunt Kyle, Les, Boyce, Jay
and Baker from SC
Homra Guide Service
Give them a call while 2014-15
dates are still open.
731-335-0764