This page brought to you by: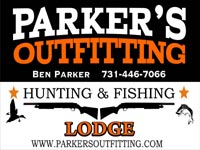 Reelfoot Lake Duck Hunting
with: Ben Parker
One thing is for certain, #DuckSeasonNeverEnds! That's the way we feel at Parker's Outfitting. We have been working on duck season all summer. From remodeling duck blinds to cutting cedar tress in the summer we have been on the ball.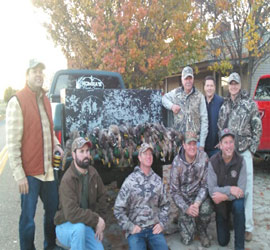 It certainly paid off during this years Wood Duck / Teal season.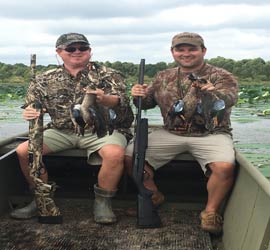 In years past I have not taken full advantage of hunting everyday of the early season in September here on Reelfoot Lake. I will not make that mistake again. The blue wing teal migration is in full swing at that time and we also have plenty of resident wood ducks for the taking. These birds are super fun to shoot and delicious to eat.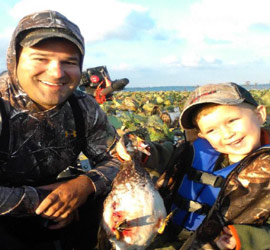 The 2 day hunt in November has been really good the past couple of seasons and because of so many American Lotus Pads on the lake this year I believe that hunt will be awesome as well. The lake is low at this time of year and thats what I am keeping an eye on right now. Hopefully when it cools off and the trees stop sucking on the lake water we will see some rain and some much needed water in the lake.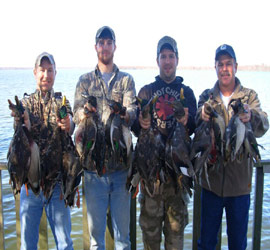 We never know what the winter will have in store for us this season. Sometimes we fight the ice and coldness and sometimes we shoo away bees in the warm sun while we are hunting.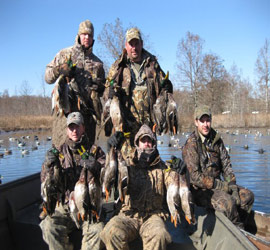 Either way Reelfoot Lake is such an amazing place to hunt and visit. And now I have to head out on the lake to work on a few things. Y'all come for a visit!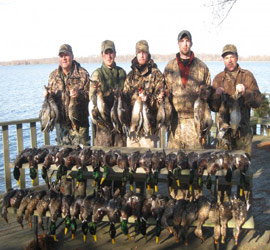 All of us at Parker's Outfitting are excited about this years duck season. We are currently booking trips for this upcoming duck season. Please check out our website at www.parkersoutfitting.com we would love to hunt with you.