This page brought to you by: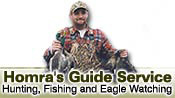 HUNTING COMMENTS SOUGHT

Got an idea or comment about future hunting season across the Volunteer State? If so,Tennessee Wildlife Resources Agency is soliciting your comments for its 2016-17 hunting seasons' regulations. This is an opportunity for the public to provide ideas and share concerns about hunting regulations with TWRA staff. The comment period will be open through Feb. 15.

Public comments will be considered by TWRA's Wildlife Division staff and may be presented as proposals for regulation changes. Comments may be submitted by mail to: 2016-17 Hunting Season Comments, TWRA, Wildlife and Forestry Division, P.O. Box 40747, Nashville, TN 37204 or emailed to twra.comment@tn.gov. Please include "Hunting Season Comments" on the subject line of emailed submissions.

QUOTA TURKEY HUNTS

Turkey hunters hoping to hunt select TWRA wildlife management areas are advised the application period for spring quota hunts is now underway. Deadline will be February 3.

Applications are available and will be accepted at any TWRA license agent, TWRA regional office, or online at the TWRA website at www.tnwildlife.org. Mailed applications will not be accepted.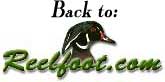 Page designed by : Reelfoot.com
All contents except Mallards and David Maass
artwork are property of Reelfoot.com