This page brought to you by:

Reelfoot Lake Duck Hunting
West Tennessee Duck Hunting Report
2017-18

YOUTH WATERFOWL HUNTS ARRIVE

By Steve McCadams

Although the statewide duck season ended last Sunday at sunset youngsters falling in the age bracket of 6-15 years of age have two more days to call their own.

Each year Tennessee allows two Youth Waterfowl Hunts after the regular season closes. The first of those occurs Saturday. The next one will be the following Saturday, which is February 10.

An adult at least 21 years of age must accompany the young hunters and multiple youths may be accompanied by a single adult. Adults may not hunt ducks but can take geese according to TWRA regulations.

Wildlife Management Areas will be open all day during both Youth Waterfowl Hunts. For additional details log on to www.tnwildlife.org or refer to the Tennessee Waterfowl Hunting Guide color brochure available at local license agents.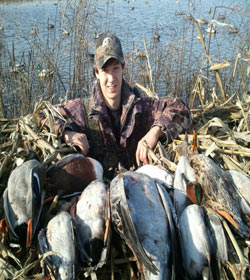 Fowler's Point Guide Service


HOME STRETCH FOR WORM OUT DUCK HUNTERS

Ducks fly south when itís cold and it sure fit that description these last few weeks! In fact, it was too cold at times.

An Aerial survey flown at Tennessee National Wildlife Refuge last Friday was the first one taken in quite a spell. Waterfowlers across the region have been yearning to see updates for the last six weeks as the statewide duck season ends Sunday, January 28.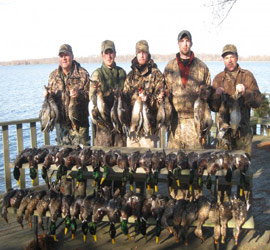 Parker's Outfitting

The recent survey showed a big increase of waterfowl on the refuge in the aftermath of the long cold spell. Unfortunately, most hunters around the region were victims of snow and ice and didnít get the benefit of the migration in the Kentucky Lake region.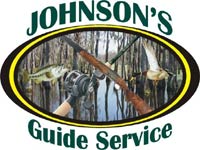 Hunters have gotten a little reprieve this week as season winds down. A few shallow water areas have thawed enough to allow access back to blinds that had been frozen out for weeks. However, there was still ice present in many backwater swamps as of Tuesday.

Severe cold lasted so long that some backwater areas and shallow fields had ice as thick as three inches or more! Thatís takes quite some time to thaw.

For most weary waterfowlers it has been a tough second half of season. When you cannot even get to your blind because of ice and snow itís sort of insult to injury. A lot of hunters have already thrown in the towel, cutting their losses and hoping next year is a bit more cooperative.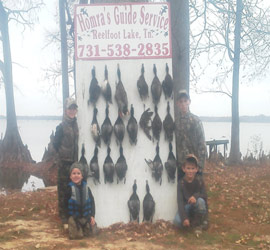 Homra Guide Service


As to the survey ducks on the three units of the Tennessee National Wildlife Refuge were estimated to be at 271,539! Thatís above average for this time of year.

Compared to the 5-year average ducks were up 71 percent. When compared to the 20-year average the numbers were 79 percent ahead of the norm. And, present numbers were up 56 percent ahead of last year at this same time to put the waterfowl scene on the refuge into perspective.







Leading the pack as to species were mallards at 188,502, followed by gadwall at 33,195. In third place of the specie rankings were pintails at 17,960 followed by greenwing teal at 9,030. Round out the top give species were ringnecks at 8,190.

A breakdown between the three units showed Duck River holding the lionís share of ducks and geese and far out of proportion to the Big Sandy unit. Duck River had 234,295 ducks compared to a mere 5,460 on the Busseltown unit.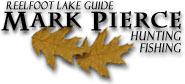 The Big Sandy unit didnít have but 31,784 ducks on it out of the 271,539 refuge total! That may speak to why the hunting has been off here in the Paris area for most worn out duck hunters.

There were 61 eagles observed in the aerial count too. The colder weather no doubt had an influence on them too pushing more down south to find open water and accessible food as the eagle often follow the waterfowl migration as well.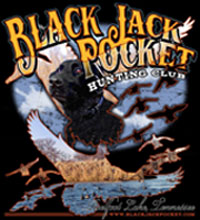 Numbers of geese also increased on the refuge. The estimate was 9,456, which is up over the last few years with almost half of the estimate comprise of either snow geese or white fronted species. There were 3,040 white fronted geese and 1,530 snow geese on the three units of the refuge.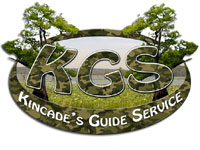 With the season hitting the home stretch this week it appears mild weather is in the forecast so at least hunters wonít have to battle ice on the final weekend of season.

Meanwhile, young duck hunters ages 6-15 years of age will have two separate Saturdays to extend their season during the Youth Waterfowl Hunts. Dates of those hunts are February 3 and again on February 10.

________________

BAITING VIOLATION DIMS DUCK OPENER AT BIG SANDY WMA

Opening weekend of the stateside duck season was a good one for some, fair for others and downright awful for a few. Thatís usually the way it goes across the region once season kicks in as there are always the have and have nots!

Mild weather greeting waterfowlers last weekend and has lingered ever since with above average temperatures, sunny days and light winds dominating the weather scene. Temps have been in the upper 50ís and low 60ís this week and are expected to last through the second season opener this Saturday, which isnít what duck hunters wanted to hear.

The extended stretch of mild weather hasnít stimulated any migration so duck numbers across the region havenít increased much lately since the initial early push of late fall.

For some hunters at Big Sandy wildlife management area it was a bitter opening weekend. Law enforcement officials with Tennessee Wildlife Resources Agency and U. S. Fish and Wildlife Service closed several prime blinds in the public hunt area after an alert of baiting.

As a result, law enforcement has closed a sector of the WMA until further notice. Popular blinds numbers in the unit closed to hunting are numbers 5, 9, 10, 11 and 12.

Itís a very unfortunate situation for several blinds who may be innocent of the violation yet still in the flyway of a baited area under USFWS guidelines. After all bait is removed the law stipulates the area much be closed for up to ten days.

The scenario is still under investigation by state and federal agencies.

Meanwhile, other popular public hunt areas such as Camden bottoms, Gin Creek, West Sandy and Dover bottoms reported fair opening day hunts with duck diminishing on the second day. A few blinds in West Sandy took limits of various species but mallard numbers were down.

Gin Creek hunters took several wood ducks and a few ringnecks. Camden bottom blinds took a mixed bag as well ranging from gadwalls to ringneck, greenwing teal, canvasbacks and a few mallards and diver species.

The open waters of Kentucky Lake were again without the support of aquatic vegetation in the shallow bays and flats this year. Without the aquatic grassbeds the early arriving species such as greenwing teal, gadwall and mallards have little reason to frequent the area.

Also down were diver species such as less scaup, bufflehead and ringhecks. As a result the open water shooting was below average.

Further west hunters fared better as the extreme western portion of the state around Dyersburg and the Whiteís Lake area caught early water from heavy rains a few weeks ago and were holding good numbers of mallards. Last year at this time many areas there were in need of water but this year it was a different story and the sector got off to a good start.

The second segment of season open Saturday for a 58-day straight stretch, offering waterfowlers a wide window of opportunity all the way through January 28, 2018.

__________________

WATERFOWL COMMENT DEADLINE

The Nov. 30 deadline is approaching to submit comments to the Tennessee Wildlife Resources Agency for the 2018-19 waterfowl and other migratory bird hunting regulations, including sandhill cranes. The comment period is an opportunity for the public to provide ideas and share concerns about hunting regulations with TWRA staff.

Due to changes in the timing of the federal regulation process, waterfowl and other migratory game bird hunting seasons are now proposed to the Tennessee Fish and Wildlife Commission at its January meeting and voted upon at its February meeting.

Public comments will be considered by TWRAís Wildlife Division staff and may be presented as proposals for regulation changes. Comments may be submitted by mail to: 2018-19 Hunting Season Comments, TWRA, Wildlife and Forestry Division, P.O. Box 40747, Nashville, TN 37204 or emailed to twra.huntingcomments@tn.gov. Please include ďWaterfowl Season CommentsĒ on the subject line of emailed submissions.


Here is a phone video clip from a Reelfoot Lake youth hunt..."Smokin Teal"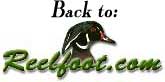 Page designed by : Reelfoot.com
All contents except Mallards and David Maass
artwork are property of Reelfoot.com