This page brought to you by:

Reelfoot Lake Duck Hunting
West Tennessee Duck Hunting Report
2016-17

SEASON ENDS FOR DREARY DUCK HUNTERS

By Steve McCadams

Stop me if you heard this one; Tennessee duck hunters are about to close the books on a tough season.

Although the Volunteer Stateís 60-day duck season ends Sunday with a rare cold front in progress, it has been a an uphill battle where above average temperatures throughout December and January produced below average hunting.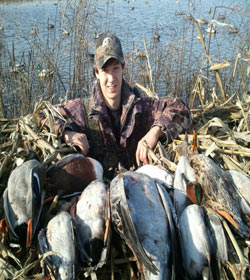 Fowler's Point Guide Service

It has been an unusual season in the opinions of most waterfowlers who kept hoping normal winter weather would push ducks south and stimulate movement from time to time. As the season winds down, cold windy days have been rare these last two months, a scenario that hasnít paid dividends to weary waterfowlers.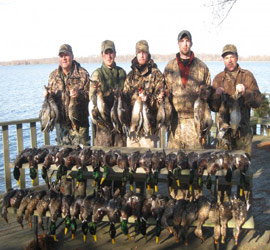 Parker's Outfitting


Deep in Dixie duck hunters depend on Mother Nature to rock the boat from time to time with a drastic weather change. Hunters want to see temps drop overnight with a howling breeze straight off the Canadian prairies or perhaps direct from the frigid Dakotas.

This season a lot of days were 10 to 15 degrees above the norm. Christmas Day peaked at 72 degrees and set an all-time record! Since then a lot of days have lingered in the upper 50ís and low 60ís.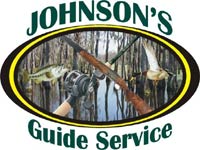 January usually brings the coldest weather of the year and traditionally duck numbers peak across West Tennessee in mid to late January. However, when day time temps climb some 15 to 20 degrees above normal for several days back to back the ducks grow complacent and donít move around much.

Seems thatís the story this year as veteran waterfowlers agree it has been one of the warmest seasons they can ever remember. Lately hunters have seen insects hatching out and heard tree frogs croaking from the warm backwaters where battling ice should be the norm.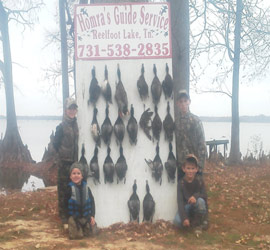 Homra Guide Service



Aerial surveys taken back on January 18 along Kentucky Lakeís Tennessee National Wildlife Refuge may help tell some of the waterfowl saga. Earlier in January duck numbers had a brief surge in the aftermath of a rare cold snap and peaked at 244,000. Thatís a hefty number for this area.

However, last weekís survey showed duck numbers had declined to 174,000. The refuge lost over 70,000 ducks from early to late January, a likely reflection of the extended spell of warm weather that saw ducks move west toward the Mississippi River after some rains or perhaps fly back north to some degree.







Duck hunters in extreme West Tennessee had some improvement last week but most felt a lot of ducks this season had chosen to linger in Missouri with brief periods of movement into West Tennessee at times only to vacate after a short stay.

Another indication of the warm season was the number of greenwing teal seen and taken by hunters across the region lately. Traditionally greenwing teal move out of this area by Christmas as they cannot tolerate extended periods of bitter cold.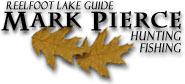 Singing in harmony as to a dull season have been hunters in Springville bottoms, Big Sandy and Gin Creek wildlife management areas and most of the blinds in Camden bottoms as well. There were a few blinds that bagged ducks early in the season but the success rate fell off drastically once the early ducks faded and no new ones took their place.

Seems thereís always a few blinds scoring well even during a slow season but the lucky ones were in the minority this year. For most their success was inconsistent.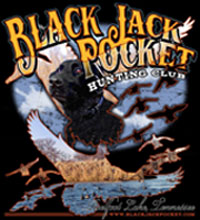 Season started with drought conditions across the region back in late November and that worked in favor of a few spots but really dealt a whammy blow to others. Those who benefitted at the expense of others got a dose of hard times themselves once season reached the half-way point.

Tennessee duck hunters werenít the only ones winning a few battles but losing the war.

Arkansas seasonís fourth and final aerial survey this week revealed an estimated population of just more than 1 million ducks in the stateís Delta region, a total that included about 560,000 mallards. The numbers are below both last yearís late-January survey and the long-term average for the late-January time frame. Fluctuating temperatures and dry conditions have dominated the 2016-2017 waterfowl season and likely have played a role in this seasonís low population numbers in The Natural State said Arkansas Game and Fish Commission reports.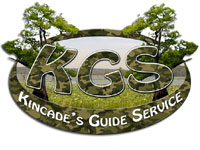 Yet every day is different in the duck blind. Things can change quickly when weather invades but in reality, about the only thing hunters can control is being there.

Once day the wind delivers ducks. The next day stagnant conditions and fog rob hunters of nice sunrises as ducks donít move and even if they did you either couldnít see them or they just donít act right.

And so it is a long season that offered a wide window of opportunity from late November through late January now draws to a close.

Meanwhile, thereís still a bright spot for youngsters as two special youth hunts for kids ages 6-16 years of age will be held on February 4 and 11. Watching a couple more sunrises through the eyes of a youngster is indeed special and worthwhile.

LATE SEASON GEESE

Not many waterfowlers in West Tennessee partake of the so called ďlate seasonĒ on geese but if you decide to give it a try hereís whatís required: sportsmen are reminded that a free permit is required to participate in the 2017 Light Goose Conservation season which will be held Feb. 12-March 10.

The application for the free permit is now available on the Tennessee Wildlife Resources Agencyís website under the waterfowl icon in the migratory birds section of ďFor Hunters.Ē

The Light Goose Conservation season is for Blue, Snow and Rossís geese. The following provisions apply during the Light Goose Season only which are unplugged shotguns and electronic calls. Shooting is allowed 30 minutes before official sunrise until 30 minutes after official sunset.

There is no daily bag or possession limit during this season except on opening day and the second day of the season. The possession these two days is the daily bag limit and to times the daily bag limit, respectively.

No federal or state waterfowl stamps are required to hunt during the conservation season. Hunters must possess a Light Goose Conservation Season permit and have a valid hunting license, but the hunting license may be from any state.


Here is a phone video clip from a Reelfoot Lake youth hunt..."Smokin Teal"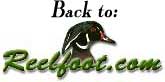 Page designed by : Reelfoot.com
All contents except Mallards and David Maass
artwork are property of Reelfoot.com